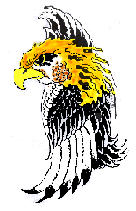 My Web Sites
Cadrap's Collage-This is my first web page.It's a little of this and that about me. There are pictures here of antique and muscle cars. Also there is a link there to The Big Bad Wolf who has a totally awesome site.

My Pesonal Greeting Card Site--Check it out.

Lord Chester-A Saint Bernard

In Memory Of Lager-A special Saint.

Happy Halloween-A page for halloween.

Printable Version--As I do more research there will be updates added to this page.

Winter At My House--Lots of Snow

Cadrap's Puzzle--A little eagle fun

Cadrap's Condolences--My Tribute to The Twin Towers.

Cadrap's Collection--My Eagle Picture Collection.

Cadrap's Eagle Domain--My Info on the bald eagle-my favorite bird.

My Awards--Awards I have won for my site.

Cadrap's Cars--Maybe your car is here.
---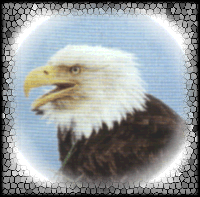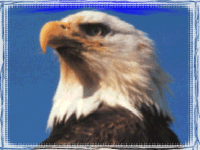 Other Web Sites
Chandos Wolf--Saving the wolf.

Eagle Triplets--Eagle Mountain Sanctuary, Pigeon Forge, Tenn.

Hawk Mountain Sanctuary--A sanctuary for raptors. Some times the eagle is spotted here.

Bald Eagle Info- This is an excellent source for eagle information.

Golden Eyes-Win Silver Tygers' awards.

Friday Wisher-Thank you for the pictures.

Tripod Home-Visit other pages.

David Griffiths'Applets-Applets on my site are with the help of Mr. Griffiths.

Build-Build your own web page.
---
Free JavaScripts provided
by The JavaScript Source
CadrapŠ